Do you want an eclectic, traditional yet modern look, using furnishings that give a cohesive look but are still antique furniture that fits into a modern home?
Then you have arrived at the right place to get tips on mixing modern and antique furniture in your home interior design to give it a contemporary look and feel.
When you add vintage and modern decor together in a room, it adds sentimental value and makes your modern home unique. It will produce a balance of looking elegant and not untidy as you combine your current trends with your vintage decor.
So, matter your color scheme and decor style, from maximalist to minimalist, you can find ways to add accessories to your living room or bedroom with your current layout. So, please keep reading to learn how to do it best.
Eight Essential Tips for Mixing Vintage and Modern Decor
Before you start adding modern furniture to antique furnishings, it helps to have some tips on achieving the best design. So, let's get started.
Determine the Overall Feel and Color Palette
When an interior designer mixes antiques with a modern design, they determine the overall feel you want. You have many options available:
Do you want to design an elegant look with your antique piece in a modern room?

Or do you prefer a fresh look or a lived-in one?

Maybe you want your room to feel relaxed, unorthodox, or classic.
Hence, it helps to look online at references and save all your favorites to form a design board for inspiration.
Once you know what you want, decide on your color palette. Choosing colors in your collection helps highlight the furniture and accessories without overwhelming your dining room or bedroom.
We recommend working with a neutral palette, especially if you have an interesting collection. When you mix modern with antique items, you need not add dramatic colors to a wall.
Create a Perfect Backdrop With Clean Lines
If you are lucky to have a vast open space with high ceilings to windows, it provides an ideal backdrop for any interior design.
Still, you can achieve this in less attractive spaces without architectural design.
You can add elements by exposing brick walls, adding weathered textural finishes to the walls, or installing a classic fireplace mantel to achieve your desired look.
Integrating vintage textiles with an antique coffee table with large contemporary art impacts a small room. But be careful not to overclutter your space and keep your window adornments to a minimum.
Successfully Mix Modern and Antique Furniture
You want your space to have a cohesive look mixing modern and antiques. Each item you use must be of good quality for style and not chaos, even when bought at a thrift store. We recommend combining and grouping pieces.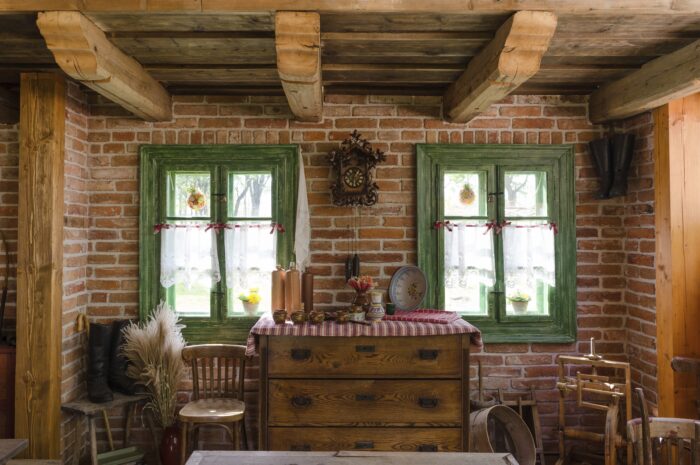 It helps to get the proportions of individual pieces right so that they relate to each other. Go for oversized designs instead of undersized ones.
For example, like a chandelier, pendant lighting combines with your vintage decor, while classical mirrors go well with modern furniture.
You can even repurpose your antiques to assemble an old ladderback chair making it a bedside table, or take a vintage suitcase to make a coffee table.
Find The Right Balance
When it comes to furnishings, be creative to give your place a unique look when upcycling vintage accent pieces. You can use contemporary fabric colors to bridge gaps in your style.
Furthermore, you need to find a balance within a space when mixing modern and antique furniture. We recommend distributing your designs to not group them into periods or styles. So, if you have antiques, find other pieces from the same era to combine with them.
Make Use of Layering and Textures
Do not add too many to a contemporary design when you have a vintage piece. It will create chaos, and best to mix vintage with unblemished surfaces to silky textures to get things right. You can add a silk cushion or place a distressed leather chair.
Add natural textures from linen, faux fur, leather, or wool to give it a relaxed feel. For a cozy spot, layer some throws and cushions while adding lamps.
Use the 80/20 Rule
Use the 20% of vintage pieces and 80% of modern items rule to achieve a flawless balance between creating a rustic to modern space. With it, you can incorporate your items to design a perfect interior. But please feel free to decorate it in your own way. The important thing is to find a sense of peace within your living room or any other part of the home.
The essential thing is to make your furniture a focal point you love.
Mix Styles
Do not be afraid to combine vintage decor with modern style to create that perfect look. You can use art deco to mid-century pieces to complete the look.
Create a Balance Mixing Vintage and Modern Decor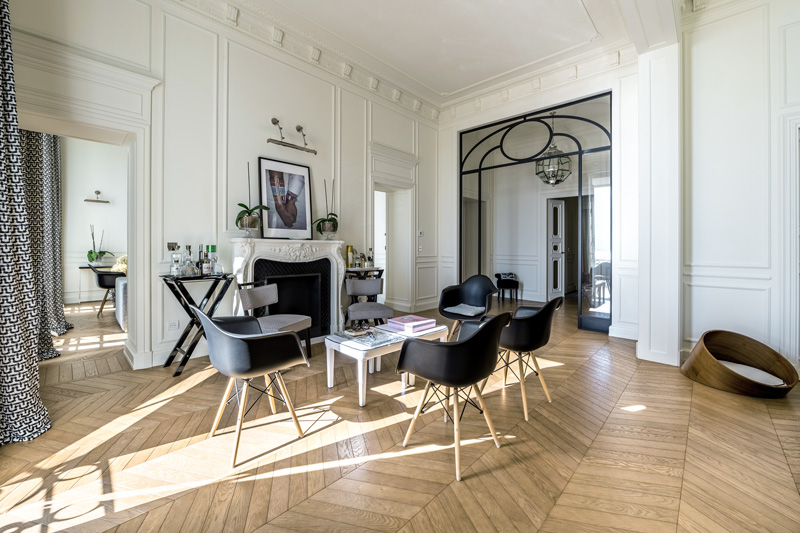 Most importantly, to balance your vintage and modern pieces perfectly, you must pair furniture in the area flawlessly with an integrated interior design layout. Some good options when choosing modern furniture to mix with vintage additions are to mix them right to match each other perfectly.
Frequently Asked Questions